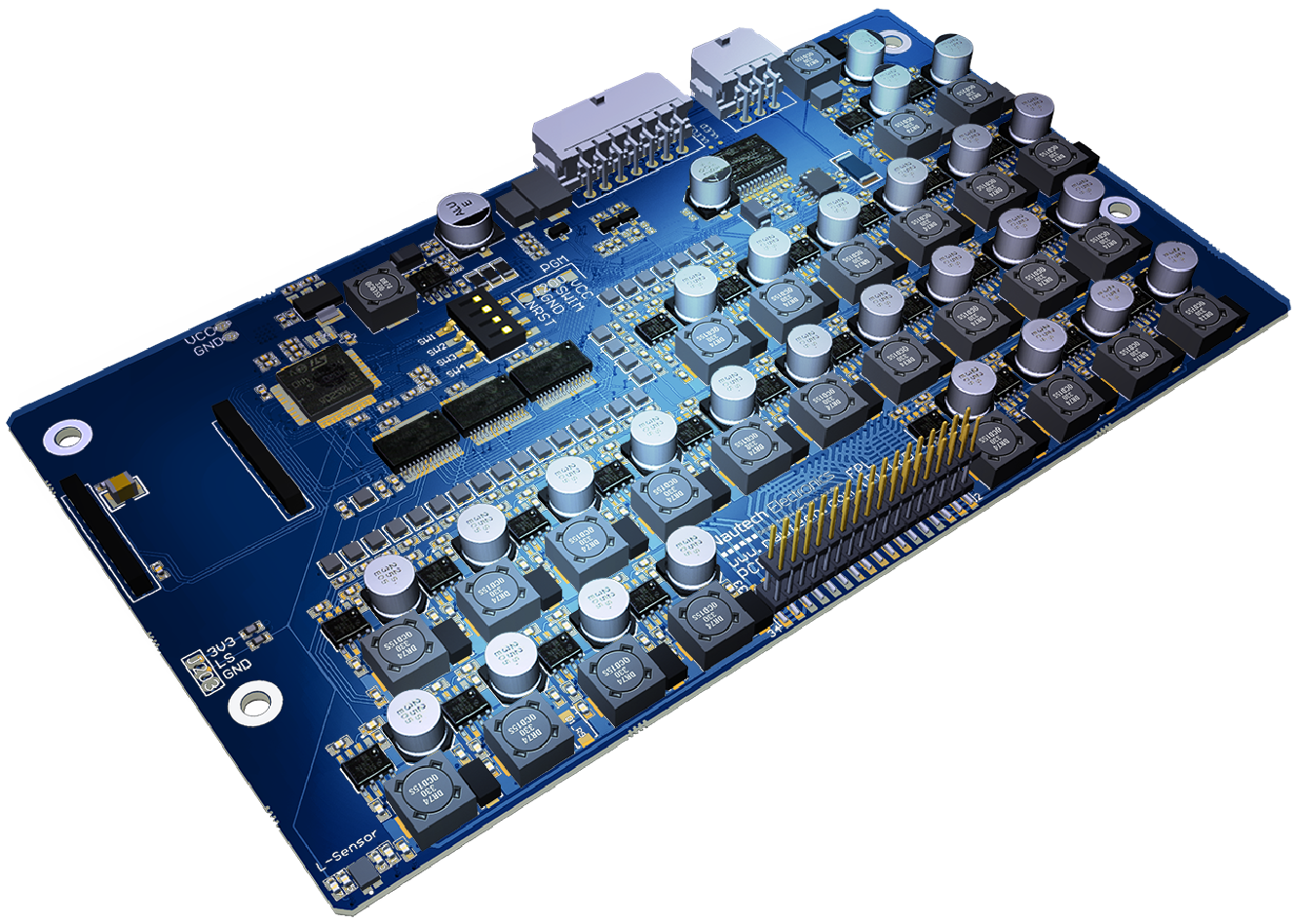 World-class products take world-class workmanship
Make yours the very best, with Nautech. New Zealand's leading electronic design and manufacturing specialists.
Innovative Approach
We actively improve your product, designing for manufacture, to make it the best it can be.
State-of-the-Art Machinery
We use the very latest equipment to craft the very highest quality products.
Proven Track Record
We are a New Zealand owned business, with over 30 years of experience.
Turnkey Capabilities
From prototypes to packaging, we offer a fully integrated end-to-end service.
Robotic Conformal Coating
Your manufacturing partner for all things electronic.
Since 1989, Nautech's team has been working together to deliver high quality electronics to clients worldwide. With an innovative approach and in-depth technical expertise, we collaborate closely with our clients. Delivering the results they need to succeed.
What We Do
Contract Manufacturing
Your product is a reflection of your business. From concept to creation, our team of in-house engineers will work with you to make yours stand out from the competition.
Design & Development
Whether designing from scratch or refining existing designs, we develop products that are made to be manufactured with maximum quality and efficiency.
Comprehensive Testing
Our capabilities go beyond design and manufacture. From product validation to automated production testing, we can put your product to the test.

Products
We produce electronics solutions designed to last. Explore our range of emergency warning lights, LED light bars, power management, and vehicle integration products.
They have modern, high specification equipment and facilities, and build quality is in general excellent.
Excellent supplier and a great team of people.