From the simple to the highly complex. From one-off prototypes to thousands of units. From one small component to the entire finished packaged product.
Here at Nautech, we offer an end-to-end turnkey service. Covering all your electronic design and manufacturing needs.
We deliver leading technology solutions to a wide range of industries including Defence, aerospace, automotive, marine and many more.
Contract Manufacturing
Design & Development
Testing
Products
At Nautech, Quality isn't just a process. It's our philosophy.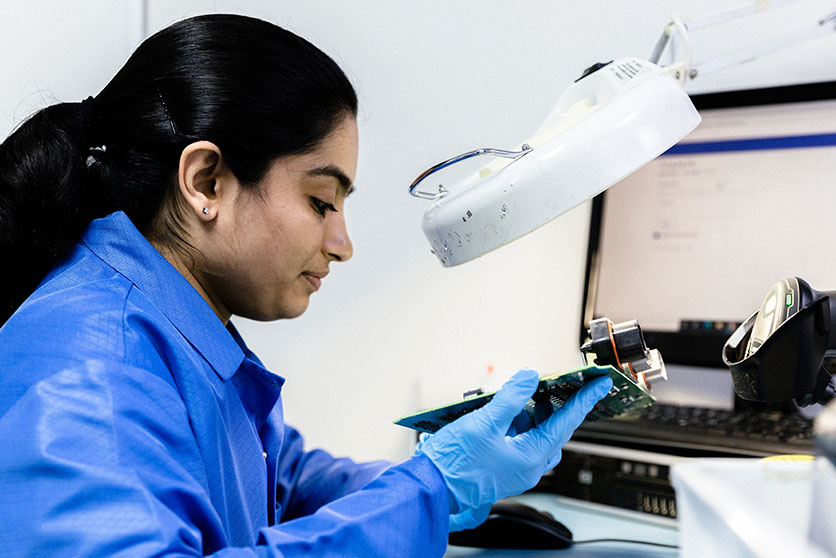 The principles of Total Quality Management are at the core of everything we do. They're reflected in everything from our choice of suppliers, right through to the dispatch of the finished product.
ISO9001 certified since 2003, we take a rigorous and proactive approach to quality. This means nothing leaves our premises until it's received the Nautech QC seal of approval.
TRACEABILITY
We maintain total traceability, helping improve safety, increase quality, and reduce costs.
COMPLIANCE
We work hard to ensure that international standards aren't just met – they're exceeded.
INSPECTION
We undertake robust quality inspections and regular audits.
Meet the team behind Nautech